ABOUT US
UltraBuilt founders, Steve and Julie Bennett came by their work ethic naturally. They each were raised in family owned businesses. Steve was a swing set installer for 10 years at his family's business. He recognized that swing sets could be better engineered to be safer and more creative. His ideas launched the forming of UltraBuilt Play Systems.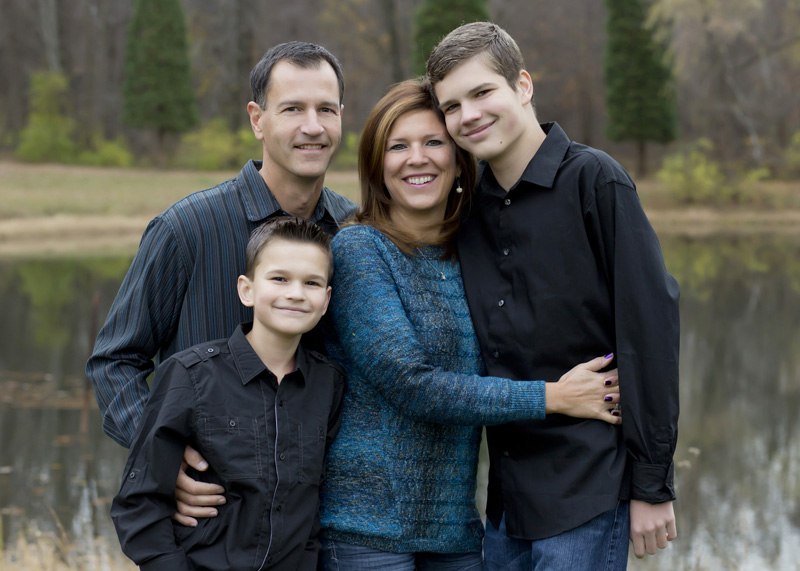 Welcome to UltraBuilt Play Systems! Yes, we have been manufacturing swing sets since 1995 and go to great lengths engineering and designing each unit, using hand selected lumber chosen by loyal employees. Our goal is to create a hand crafted quality swing set/playset that can be enjoyed by an entire family for generations.

We strive for excellence and accuracy in every step of production in order to offer a warranty that can be trusted!

A Note from Julie:
As a mom, I like to be educated on any product that I am interested in purchasing. (I do my research). With that said, I would like to tell you a little bit about our sets.
They are all modular; you can pick and choose whatever you'd like to put on it, you can control the cost that way, get what you want and can still add to it as your kids grow!

Our hand selected lumber is #1 grade pressure treated southern yellow pine from America. It is treated with MicroPro technology which is environmentally friendly and has won the green cross award and many other green certifications. One of the most important things to know is our American lumber carries a LIFETIME warranty against rot and termites!

We use a triple 2 X 6 construction on all of our top beams with commercial grade swing hangers. They hold over 1,000 pounds of weight; even the adults can play too. The adjustable A-Frame legs are bonded 4 X 4's (glued and screwed) engineered to resist warping, twisting and can accommodate un-level ground. Boards are resurfaced and sanded carefully smoothing all corners and edges for added safety. Our tent top material is also commercial grade 18 oz. tear resistant vinyl. All sets come with parent friendly written illustrated instructions. We offer installation in most states. Please call (888) 882-7529 with any questions.

Over the years, we have NEVER compromised strength, quality or durability. Our products are purposely designed with safety in mind. UltraBuilt swing sets are built to last for more than a generation, with high grade components and old fashioned craftsmanship. They hold their value. Truly, the only play set that you will ever have to buy!

Like you, my husband and I work hard for the money we make. We want to make sure that when we spend, we spend it wisely. When buying a swing set your warranty should make you feel confident in your investment.

Best of all, UltraBuilt playsets are proudly made in the heartland of America by dedicated hard working Americans!

I hope that you have found this information helpful. Thank you for your interest in UltraBuilt Play Systems!


Hand crafting playsets (one at a time) since 1995